Underwater Caustics
Effects animator Adam Phillips demonstrated how to achieve underwater caustic effects using Toon Boom Harmony. That software has an effect module called Turbulent Noise but this is the same as Perlin Noise which is already available in TVPaint. One demo in particular was a rather nice effect so I wanted to see if I can replicate it using our preferred software, TVP, with procedural generation.
Adam Phillips' demo of the effect I attempted to do can be seen at about the 15:08 mark [IN THE SPOILER]
And here is what I was able to do with TVPaint and animated procedural textures using Perlin Noise. I "animated" the additional elements (fish[stroke animator], bubbles[particle generator], and hammerhead shark shadow[static image transform over optical flow field]) but they're not meshing too well. My goal was to achieve something similar to Adam Phillips demo. With some more tweaking I believe a much more realistic result can be achieved. To that end, more water and refraction study must be done.
The gif is approx. 13mb so it might take a few moments for smooth playback.....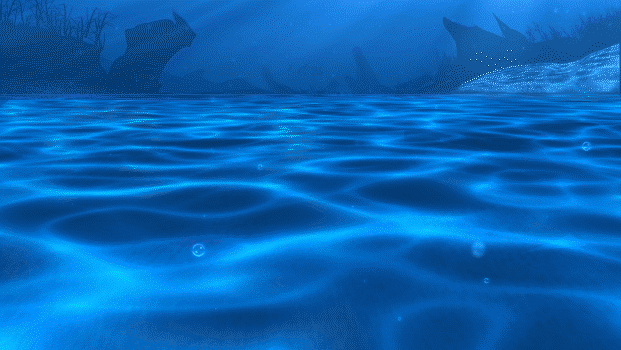 Feedback would be appreciated.